Events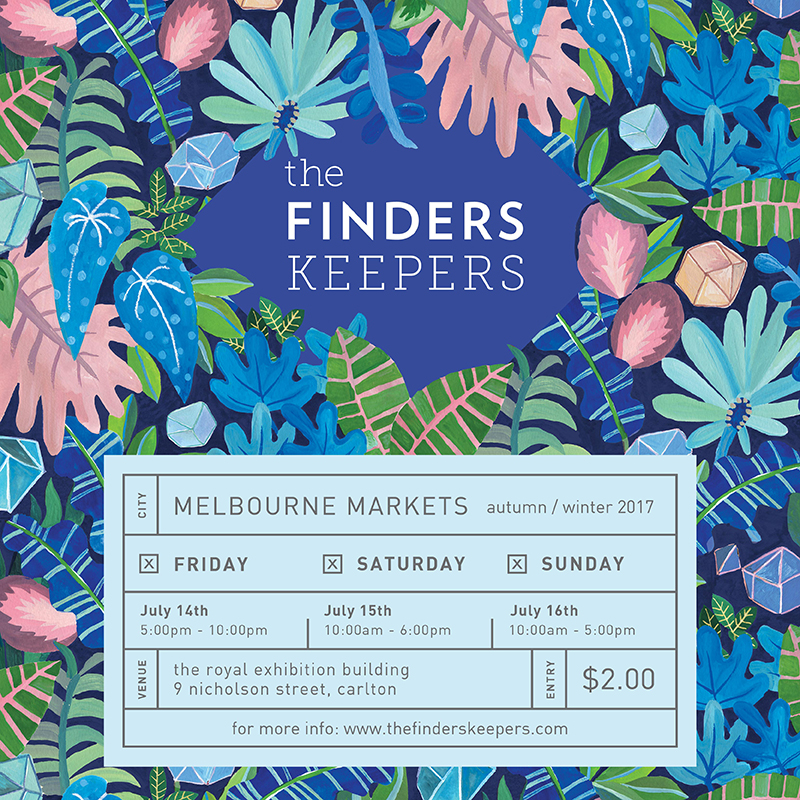 We will be heading to Melbourne soon for the Autumn/Winter 17 Finders Keepers markets. It runs from Friday 14th July - Sunday 17th July. See you there :)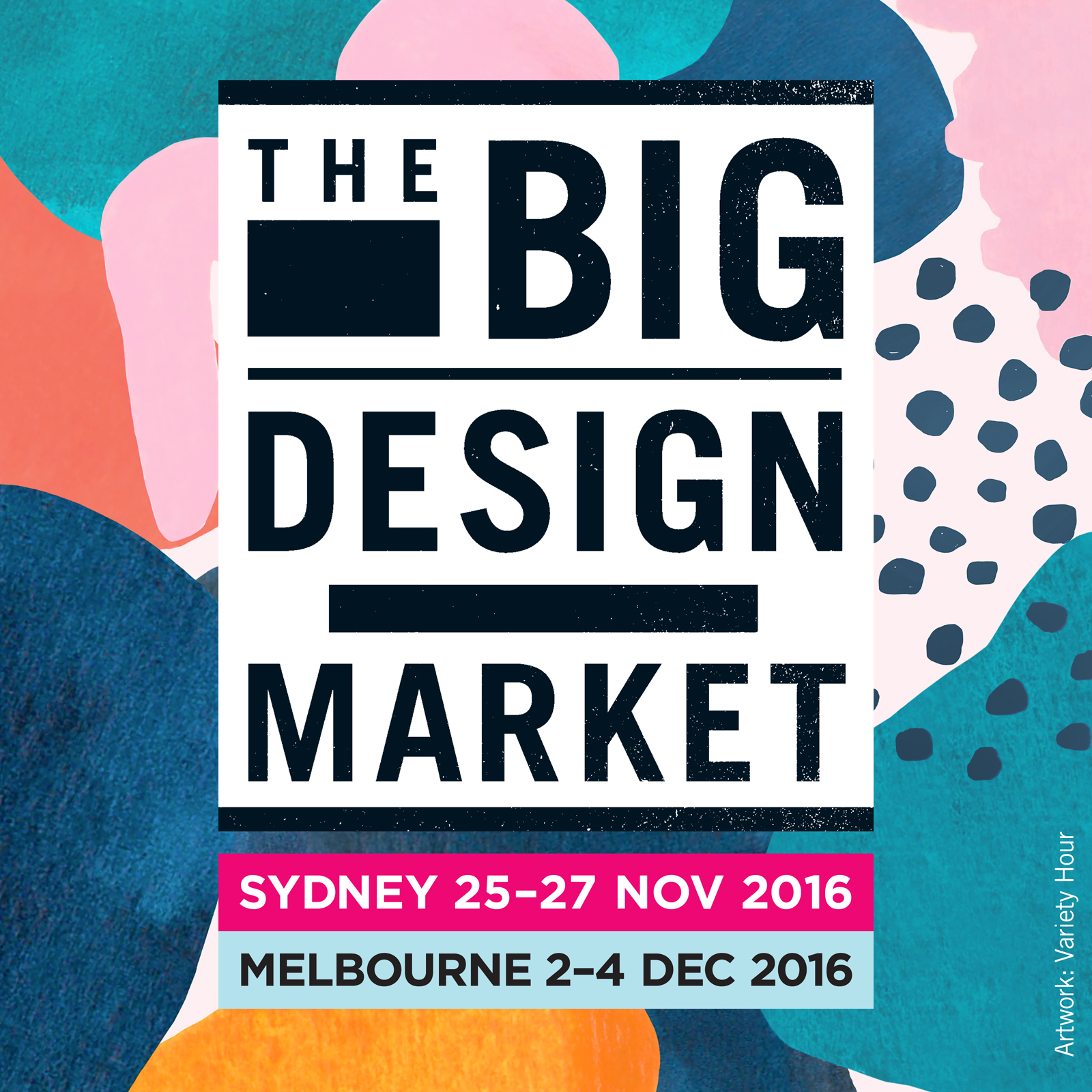 Can you believe it is nearly Christmas? Holey Moley! We are very excited to be heading to both the Melbourne and Sydney Big Design Market's coming up in a few weeks. TBDM is fabulous way to get all of your Xmas shopping out of the way in one hit and support local designers. Hope to see you there.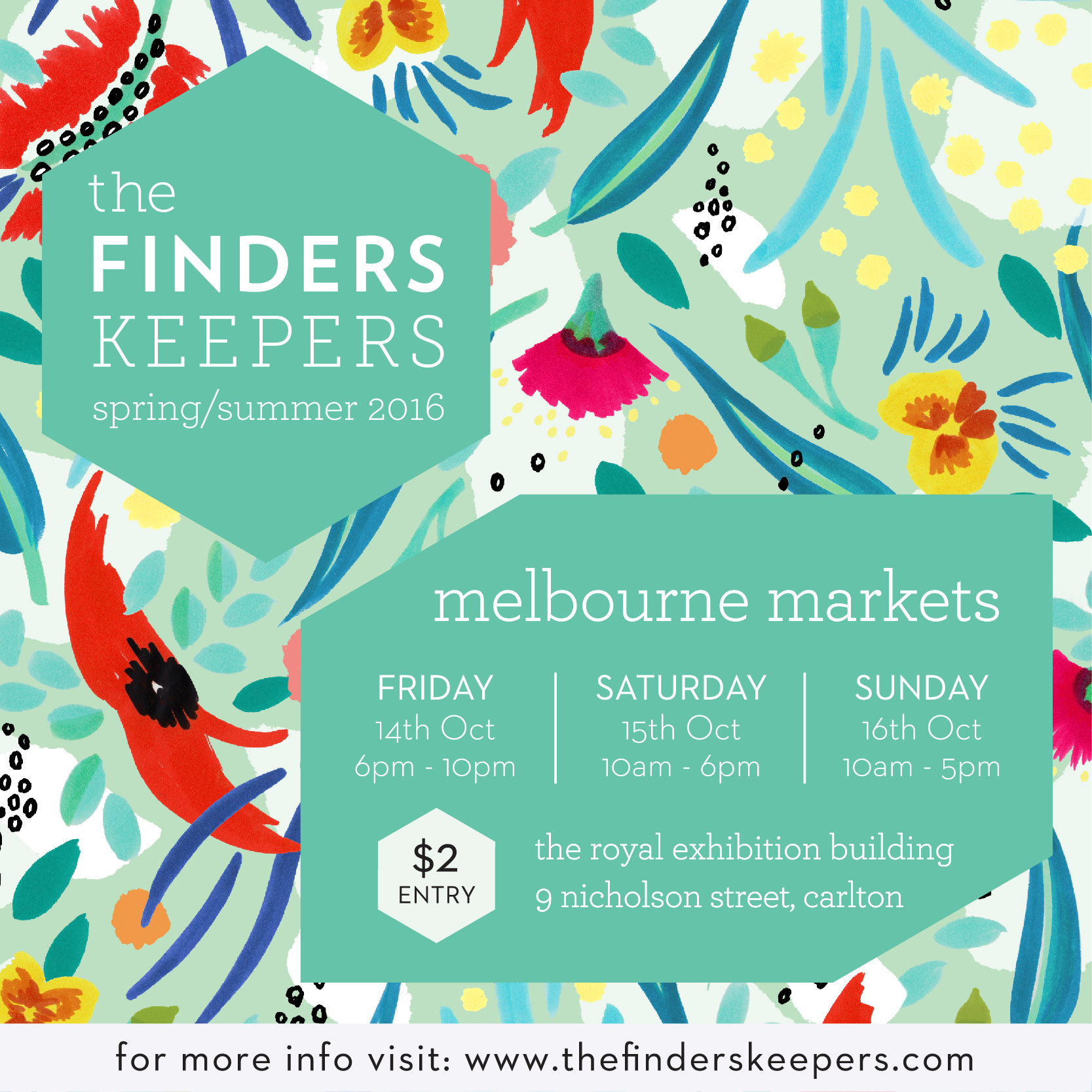 We will be making our first trip to Melbourne for the year on the weekend of 14th October to the 16th October. We will be at the Royal Exhibition Building in Carlton selling our wares, do come and say hi.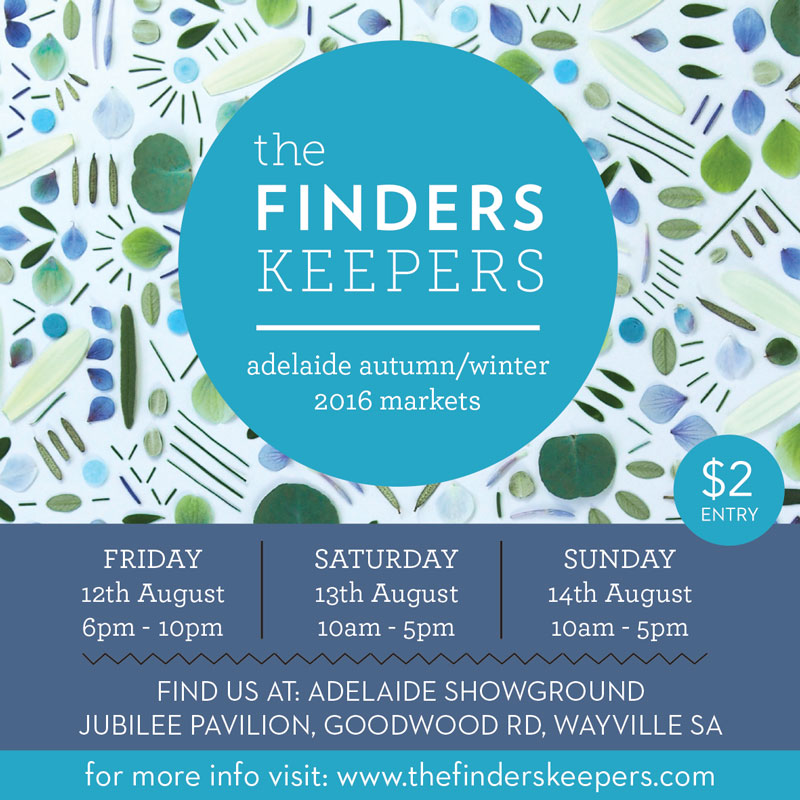 Well, well, well, doesn't time fly. We will be heading to the very first Adelaide Finders Keepers market on the 12th-14th August. How exciting. It's been a while since we have visited Adelaide so if you are in the area be sure to come and say hi.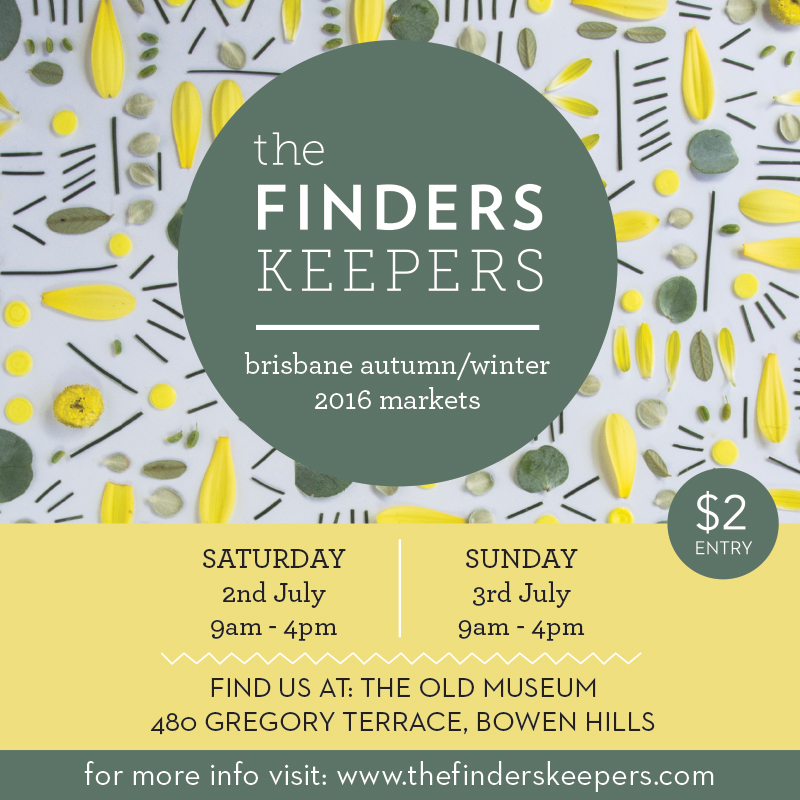 Coming up in our home town of Brisbane is the upcoming Brisbane Finders Keepers market. It will be on Saturday 2nd July and Sunday 3rd July. We will be trying out a different spot in a marquee outside the entry way. Be sure to come and find us!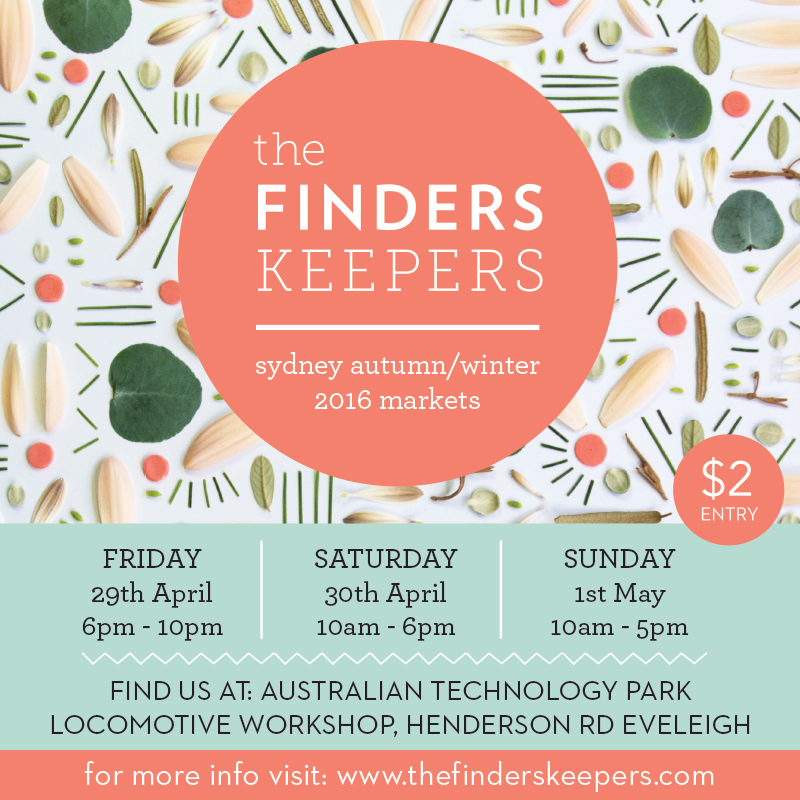 We will be heading to Sydney for our first market of the year. The Sydney AW16 Finders Keepers market is happening for a mega 3 days from Friday 29th April - Sunday 1sy May. We will see you Sydneysiders soon!